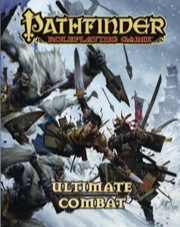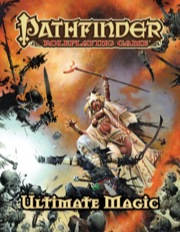 Content from the
Ultimate Combat
and
Ultimate Magic
books to be added in TOS+!
The decision has been made: Content from the Ultimate Combat/Magic books will be added to TOS+! Because of the mountain of work involved, iterative versions will be released on a regular basis, which will give access to the new content to all active subscribers . This thread will show the progress of the work and the people who have generously contributed to help out.
---
---
LIST of SUPPORTERS


Here are the people who specifically contributed to get this work done:


Aldersan, another_squid, Bianca267, bneumann, brightonrock, Cain Eyebright, Drayco, Ealdwulf, Galamir, glitchies, hwaskins, Jonike007, kabkal, KevenSimmons, Malcovious, OrangeNBlue, OverSeer, rk1066, Rupret, scantrontb, scarymike23, shai-hulud, slightheart, smeltdm, tenaveran, Wmicke, xinu
All active subscriber are welcome to join the Contributors for this project! Here is a reminder of the benefits of being an Active Contributor:
Access to the latest release of the Loot Divider, free of charge!
Increase in Subscription Time
No Fee for lost Personal Key
Special RANK on the Forum +

orange

nickname
To join the Contributors, simply use
this link
.
---
---
PROGRESS REPORT


Means that this is currently available in the latest version of TOS+


means that this has not been added yet (but will be)
from ULTIMATE COMBAT (100% done)
Alchemist Archetypes: Beastmorph, Ragechemist
Barbarian Archetypes: Armored Hulk, Scarred Rager, Sea Reaver, Titan Mauler, True Primitive, Urban Barbarian, Wild Rager
Bard Archetypes: Archaeologist, Daredevil and Dervish Dancer
Cavalier Archetypes: Beast Rider, Emissary, Gendarme, Honor Guard, Luring Cavalier, Musketeer, Standard Bearer, Strategist
Cleric Archetypes: Crusader, Divine Strategist, Evangelist, and Merciful Healer
Druid Animal Shaman/Archetype: Ape Shaman, Bat Shaman, Boar Shaman, World Walker
Fighter Archetypes: Armor Master, Brawler, Cad, Dragoon, Gladiator, Tactician, Thunderstriker, Tower Shield Specialist, Unarmed Fighter, Unbreakable
Gunslinger base class
Gunslinger Archetypes: Gun Tank, Musket Master, Mysterious Stranger, and Pistolero
Inquisitor Archetypes: Iconoclast, Spellbreaker, and Witch Hunter
Magus Archetypes: Kensai, Myrmidarch, Skirnir and Soul Forger
Monk Archetypes: Flowing Monk, Maneuver Master, Martial Artist, Master of Many Styles, Sensei, Sohei, Tetori
Ninja base class
Paladin Archetypes Divine Hunter, Empyreal Knight, Holy Gun, Holy Tactician, Knight of the Sepulcher, Sacred Shield
Ranger Archetypes: Battle Scout, Deep Walker, Falconer, Trophy Hunter, Warden, Wild Stalker
Rogue Archetypes: Bandit, Chameleon, Charlatan, Driver, Knife Master, Pirate, Roof Runner, Sanctified Rogue, Survivalist
Samurai base class
Wizard Archetypes : Arcane Bomber, Siege Mage, Spellslinger

Non-Class content

:

Alchemist Discoveries (x6)
Barbarian Rage Powers (x32)
Cavalier Orders (x3)
Feats (x256)
Gear: Bronze Age weapons, Eastern weapons, Stone Age weapons, Specific Firearm Ammunition, Wondrous Items
Gear: Eastern Armors, Advanced Firearms, Early Firearms, Firearms Ammunition, Firearm Gear, Gladiator Weapons
Inquisitor Inquisitions (x2)
Magus Arcana (x19)
Rogue Talents (x16) and the Advanced Rogue Talents(x8)
Spells (x147)
from ULTIMATE MAGIC (100% done)
Alchemist Archetypes: Chirurgeon, Clone Master, Internal Alchemist, Mindchemist, Preservationist, Psychonaut, Reanimator, Vivisectionist
Bard Archetypes: Animal Speaker, Celebrity, Demagogue, Dirge Bard, Geisha, Songhealer, Sound Striker
Cleric Archetypes: Cloistered Cleric, Separatist, Theologian, Undead Lord
Druid Archetypes: Dragon Shaman, Menhir Savant, Mooncaller, Pack Lord, Reincarnated Druid, Saurian Shaman, Shark Shaman, Storm Druid
Inquisitor Archetypes: Exorcist, Heretic, Infiltrator, Preacher, Sin Eater
Magus base class
Magus Archetypes: Bladebound, Hexcrafter, Spellblade and Staff Magus
Monk Archetype: Qinggong Monk
Oracle Archetypes: Dual-cursed Oracle, Enlightened Philosopher, Planar Oracle, Possessed Oracle, Seer, Stargazer
Paladin Archetype: Oathbound Paladin
Ranger Archetype: Trapper
Sorcerer Archetypes: Crossblooded and Wildblooded
Summoner Archetypes: Broodmaster, Evolutionist, Master Summoner, and Synthesist
Witch Archetypes: Beast-Bonded, Gravewalker, Hedge Witch, Sea Witch
Wizard Archetype: Scrollmaster

Non-Class content

:

Alchemist Discoveries (x25)
Bard's Masterpieces (x15)
Druid Animal and Terrain Domains (x13)
Eidolon Aquatic Base Form
Eidolon Evolutions
Feats (x110)
Inquisitions for Inquisitors (x17)
Monk Vows (x8)
Oracle Mysteries (5x)
Paladin Oath (x9)
Ranger Trap feats (10)
Sorcerer Bloodlines: Accursed, Djinni, Efreeti, Maestro, Marid, Rakshasa, Shaitan
Spells (x230)
Variant Channeling Portfolios (x46)
Witch Hexes, Major Hexes and Grand Hexes
Witch Patron Themes
Wizard Arcane Discoveries (x10)
Wizard elemental schools (x2)